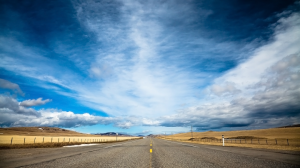 This will be my last post on Car Free Baltimore. I've accepted a city planning position in Dallas and will be relocating there this week.
I wasn't quite sure how to end this blog. I was just going to list things I hoped Baltimore would accomplish in the future, but then I realized I did that in almost every single post. I was also going to say something about how living car free and becoming a vulnerable road user changed my perspective of city planning and what constitutes good street design, but you can search the archives for that stuff.
This decision didn't come easily. Even though I'm a transplant and lived up and down the east coast, Baltimore became my home for 6 years. Growing up in the suburbs and going to college in small towns, moving here was my first experience living in a "big city". Living car free for the first time in my adult life also made me revisit a lot of assumptions and misconceptions I had about transportation planning and what constitutes livability.
While I've kept my professional life separate from this blog, a quick search will tell you that I worked as a transportation planner for Baltimore City Department of Transportation for the past 6 years. Some of the things I've written about here served as foundations and brainstorming sessions for actual projects. I was lucky to work with some of the most professional, dedicated planners and engineers during my time at BCDOT.  My experience in Baltimore will serve as a foundation for my future planning work. I also owe thanks to the people who took a chance on a kid from the sticks, brought me on board and challenged me with interesting, visionary projects.
I want to give a few shutouts to people who made Baltimore a big chapter of my life at the risk of leaving a lot of people out.  I won't use full names since I'm sure the last thing these people want is to have Google searches for them land on some dude's blog about not having a car.  Nate, you kept the wheels going even when I got discouraged.  Jessica, that first tour of Baltimore where the only things you pointed out were "form stone" and "Natty Boh" pretty much covered it.  Mr. Kramer, the statesman who fixed my furniture.  Jamie H., rap star. Kevin, the new Keith Richards. Sarah, for teaching me about dissonance. Scott, orange never bleeds (or something). Madeleine, you were right; I walk like a Velociraptor. Victor, your globetrotting inspired me to get off my ass. Lisa, just go with it when I give aliases at Starbucks. Patrick, get your PhD.  Helen, for keeping everything running. Jeffrey, bring that cowgirl caravan with you when you visit. Finally, a shoutout to Streetsblog who have sent a ton of traffic my way over the years. They carry the flame.
And every single person who has read Car Free Baltimore.  I'll see you in Texas.
Sincerely,
Mark
**Update 12/2/2013: I'll be writing at Car Free America with more of a focus on traffic safety, injury prevention research, and other public health aspects of transportation planning.  Since this site is still (surprisingly) regularly visited, the archives will remain up indefinitely.